THAT OF THE 27TH EDITION WILL BE A RICH PROGRAM OF UNMISSABLE EVENTS TO DISCOVER ALL THE ENOLOGICAL NEWS OF 2018
From 9 to 13 November, the Merano Wine Festival will be staged: the South Tyrolean city is one of the most important international wine events that will make it the world capital of wine for five days. Also the 27th edition looks like unique and unforgettable.
More than just an event, it is an opportunity to discover the ideas and innovations of the year, a special place where producers, professionals and consumers meet and compare. Recall that, born in 1992, the Merano WineFestival was the first event called WineFestival and organized in Europe that has turned to an exclusive audience offering a selection of wines of superior quality, in a sensory journey with a single glass.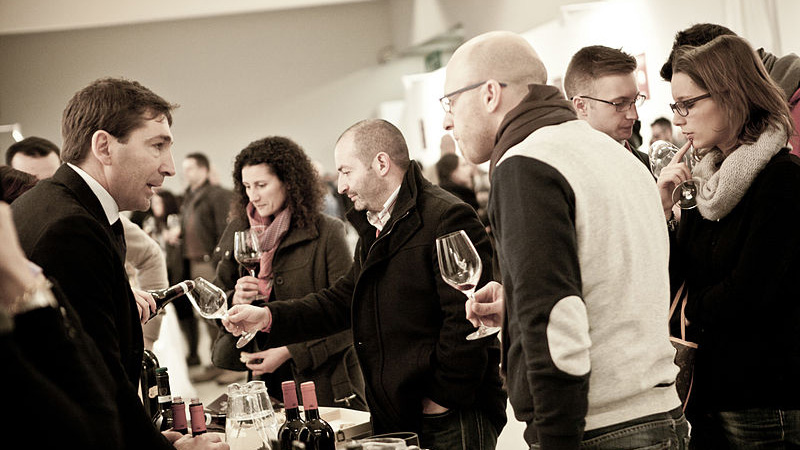 There are several places chosen to host the event: from the Kurhaus, one of the symbols of Merano, to the luxurious Hotel Terme Merano; from the Lungo Passirio Promenade to the Piazza della Rena and the Puccini Theater. In an elitist and prestigious environment, including events and tastings, the best wine-producing houses in Italy and the world will have the opportunity to make their products known.
At the 27th edition will host over 500 wineries selected from the Wine Hunter Award, 200 artisans of taste, 15 leading chefs.
New this year is The Circle, a program of entertainment initiatives in Piazza della Rena dedicated to the stories of men, food, wine and territories. There are also a series of guided tastings of national and international wine excellences within Masterclasses.
Source: igrandivini.com